Ratings and Information on Bob Leonard Law Group, PLLC
Law Office of Bob Leonard Law Group, PLLC
Open: Monday-Friday, 8 a.m. to 5:30 p.m.
in Fort Worth, Texas
Information Links for Clients:
Notice Concerning Corona Virus (COVID-19)
Attorney Ad Litem: What is That?
Power of Attorney, A Way to Honor Loved Ones?
Downloadable Medical Power of Attorney form
Fort Worth Award Program Honors the Achievement of Bob Leonard Law Group, PLLC
2020 Best in Fort Worth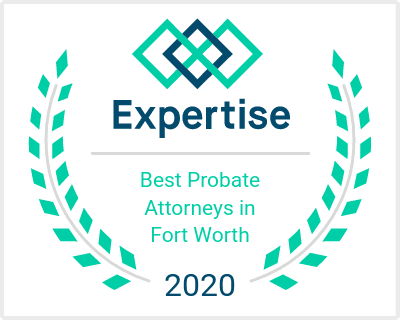 Top Contributor Award 2018 Robert W. Leonard Jr.
COMMUNICATION INFORMATION
Communications with your attorney are protected by what is known as "attorney client privilege."  In addition to maintaining your confidences and your privacy, Bob Leonard Law Group, PLLC, utilizes a secure client portal so that you can view your case activity in real time and have 24 hour access to your case and your attorney's office.
FINANCIAL INFORMATION
What We Charge For
We charge you for our time and for any hard costs associated with your case. Each member of our legal team logs time to your case at his/her specific rate. Each hard cost is billed to you as it is received from the vendor. Vendors may be paid directly from your deposit, or trust, account.  We charge for collection efforts if you do not pay your bill promptly.  We charge a case review fee which covers a review of your case each week by our entire team; this ensures that we are all informed and prepared to handle anything that occurs.  We charge you for collection of any amount not paid on request.
What We Do Not Charge For
We do not charge you when you call with a purely administrative question. We do not charge you for in-house incidental copies. We do not charge you for faxes. We do not charge you for long distance telephone charges. We do not charge you for your exclusive, secure client portal where you can view your case daily in real-time.
Accepted Payment Methods
Cash – Checks – Visa – Mastercard – American Express – Diner's Club – Discover – ATM Cards
Discounted Fees:
Active Duty Military, Teachers, Veterans, and First Responders are always eligible for reduced rates on hourly probate, family law and estate planning services.
Glossary
Deposit and IOLTA –  When you pay your deposit to our firm it is placed into a trust account under your name.  We bill against your deposit every billing cycle.  When you receive your invoice, it will show the amount required to replenish your deposit to the contract amount.  Your trust account balance must remain current.
Case Review Fee – You will be billed on each invoice for a case review fee.  This flat fee covers a weekly review of your case by all members of your legal team.  The fee amount equals approximately 15 minutes of time each month.
Retainer – A retainer is similar to a deposit, but the amount may be larger and is used to retain the services of your attorney.  A retainer is not refundable.
Flat Fee – A flat fee is a flat amount you pay for a specific item.  Hard Costs are not included in a Flat Fee.
Phase Fee – A phase fee is a flat fee amount you pay for a specific action in your case. For example, you may pay a set amount which will cover your attorney fees through a hearing, a mediation, a final order or other phase in your case.  Hard Costs are not included in a Phase Fee.
Hard Costs – Hard costs are items charged by outside vendors; the Bob Leonard Law Group charges the amount charged by the vendor with no mark up. Hard costs may include filing fees, copy fees, delivery fees, process service fees among other items. Whenever possible, we will advise you of the estimated hard cost in advance.
Client Direct Expenses – Client direct expenses are the same as hard costs.
ETHICS INFORMATION
Bob Leonard and his legal team abide strictly by both the letter and the spirit of the Texas Lawyer's Creed.  "The conduct of a lawyer should be characterized at all times by honesty, candor, and fairness."
LEGAL QUESTIONS & ANSWERS
Get my answers to legal questions at Avvo.com

Attorney Services Areas for Bob Leonard Law Group, PLLC Family Law and Probate Law Practice.
Contact Us Online Today
 817-336-8500
info@bobleonardlawgroup.com